PRODUCTS
Semiconductor Manufacturing Equipment
Phosphoric Acid Reclamation Process Equipments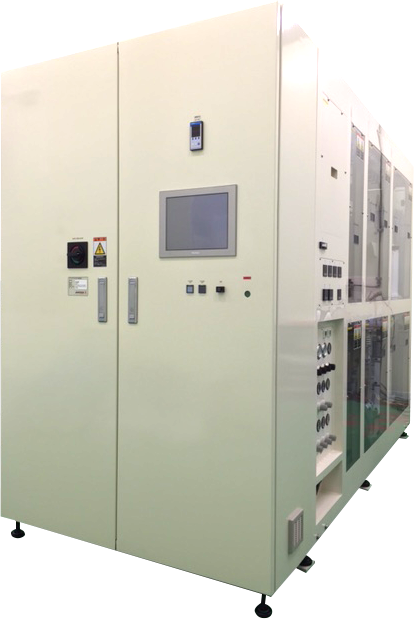 PSYRION®
Phosphoric Acid Reclaim System
Hot Phosphoric acid used for the silicon nitride film etching needs to be constantly replaced with fresh chemical as the silicon concentration increases by the etching process. Our original technology removes the dissolved silicon and enables reclaim and reuse of Phosphoric Acid. PSYRION® has sufficient install base at leading semiconductor manufacturers and contributes to reduction of chemical cost and environment protection.
Features
###Reduces cost of purchasing Phosphoric Acid dramatically
###Reduces Amount of Phosphoric Acid waste and contributes environment protection
###No limitation for the number of times of repeat
###Multiple wet stations / process bathes can be plumbed to one PSYRION
###Any wet stations can be connected regardless of manufacturer or model
###Automatic flushing function
###Various options are available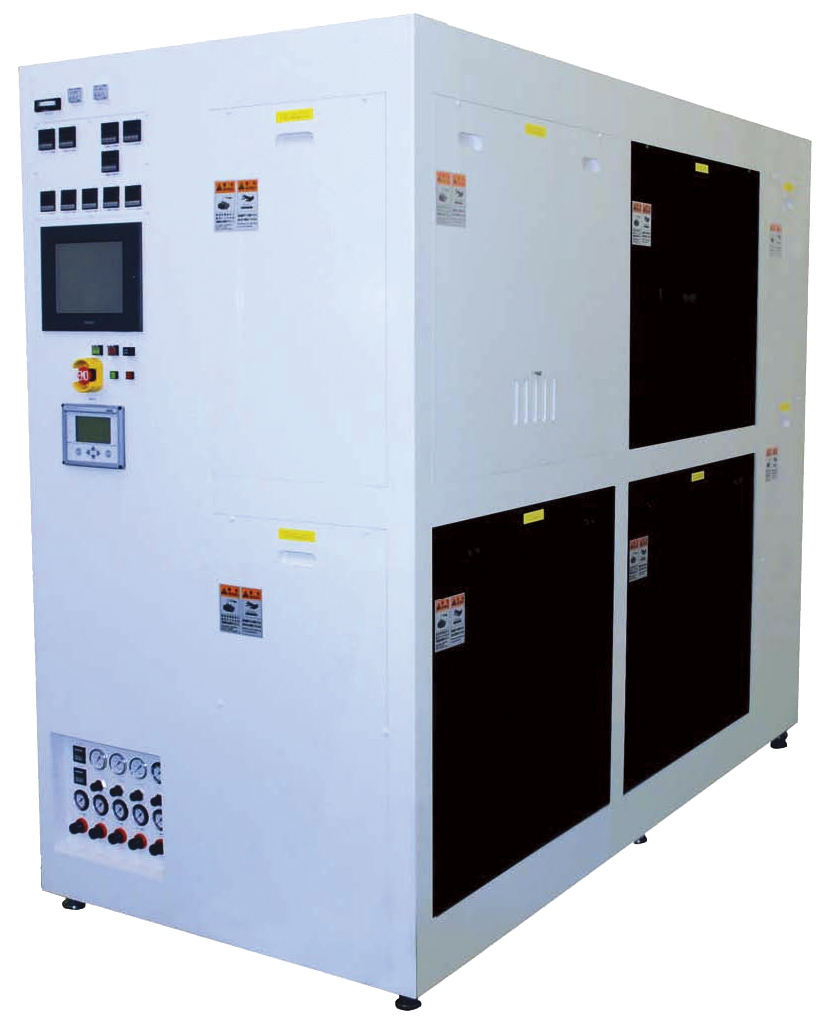 BLEND UNIT
Si Concentration Adjusting System
Phosphoric acid process needs "seasoning" after entire bath chemical replacement, due to too low concentration of the silicon, which causes problem of lowering productivity. By measuring the silicon concentration in the waste chemical and blending an appropriate amount of fresh chemical, it enables to prepare Phosphoric Acid at any concentration of the dissolved silicon which can be applied to the process immediately after chemical replacement and results improvement of productivity of Phosphoric Acid process.
Features
###No need for dummy etching process (seasoning) after chemical replacement. Contributes productivity improvement and reduction of NPW cost
###Equipped originally developed silicon concentration monitor
###Measure silicon concentration in Phosphoric Acid waste and generate Phosphoric Acid at any concentration of silicon
###Automatic flushing function
###Various options are available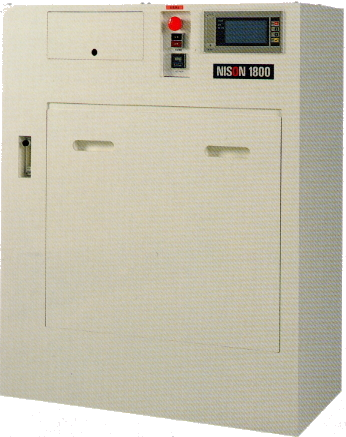 NISON®1800
Phosphoric Acid Circulation System
NISON®1800 is well known as a proven system for phosphoric acid processes as a long seller. Analyzed mechanism of Nitride etching in order to control etching digitally, not by empirically. Which makes NISON®1800 as a de facto standard of semiconductor manufacturers
Features
###Proved process performance by long sales record.
###Stable high etching rate by boiling control of process bath
###Dual type NISON®1800 which controls 2 process baths is available
mla-sag@tazmo.co.jp
Sales Div.Apprecia Business Unit
(03)6892-5123
(03)6233-9730