PRODUCTS
Semiconductor Manufacturing Equipment
Cleaning Systems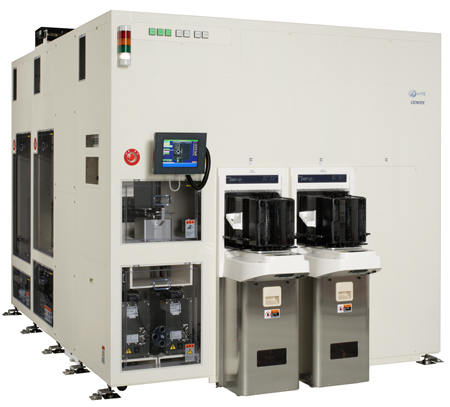 CENOTE®
Single Wet Processor
CENOTE® is multifunctional wet processor with multi cup. It can supply clean chemical on wafer surface continuously with accurate control of chemical type, mixing rate, flow rate and temperature, in order to achieve high particle performance and critical etching control.
Features
Platform
CENOTE can process both side of wafer, able to avoid back side pollution and omit back side clean process. High wph achieved by multi cup system and continuous running.
Process Unit
###We have acid chemical process module, Alkali chemical process module and Solvent chemical process module to meet customer's request.
###Can be used to 8" and 12" wafer, and also can use 2 fluid type spray nozzle and Ultra sonic spray nozzle.
Operability
User friendly interface
Specification
Substrate sizes

200 mm / 300 mm wafer
mla-sag@tazmo.co.jp
Sales Div. Apprecia Business Unit
(03)6892-5123
(03)6233-9730